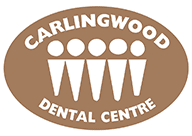 Receptionists are available:
Monday to Friday 8:00am-9:00pm
Saturday 9:00am-04:00pm
Ottawa Dentists - Carlingwood Dental Centre
For the most results-driven and professional dentistry services in the Ottawa area, Carlingwood Dental Centre is the ideal solution. Our team of dedicated and friendly dental experts has decades of collective experience and a passion for absolute patient satisfaction. The result of our team's capabilities and passion is incredibly efficient, trustworthy, and precise dental work that is sure to leave you smiling with confidence.
Our Goal: Smiles All Around
We respect how important it is not only to have a smile that is healthy and safeguarded for a long time to come, but also one that you are comfortable with showing. A smile is an outward expression of our emotional status, and feeling confident in expressing it can lead to more joyful, inspiring moments for yourself and others around you. With the attentiveness and comprehensive skillset of our dental team in an accessible, convenient location, you can achieve the best and most appropriate results. We ensure proper dental treatment for each individual, absolute transparency, and a friendly atmosphere designed to help you relax and feel truly comfortable.
Reliable, Proper Dental Care with Innovative Technology
Regardless of whether you visit Carlingwood Dental Centre for a basic cleaning or a comprehensive surgery, know that our team has many years of premium-quality dental care experience as well as the latest, most innovative technologies aimed at making your experience even quicker and more comfortable. Our facilities consist of 14 state-of-the-art operatories, complete with continuously upgraded equipment such as CT scan technology and computer imaging systems. From the moment you walk in the door as a first-time patient, you'll immediately notice a friendly and comfortable atmosphere when working with us.
For dental care that is both thoughtful and future-facing, consider Carlingwood Dental Centre. We can reinvigorate and professionally maintain your smile with relative ease. You can count on our friendly and considerate team for the finest and most cost-beneficial service possible.
 Office Hours:
Mon - Fri: 8am - 9pm
Sat: 9am - 4pm
For information on how to book an appointment, click here.